The Mis-management would like to advise all of our car and bike driving/riding members to take care after every jungle run while returning home.

The Thai Police are starting to get serious about the issue of Drink Driving and now have much of the sophisticated equipment used by western police forces for the detection of Drink Drivers.

We offer up a Low Alcohol beer alternative for those who choose to drive to the runs.
If you are caught drink driving the consequences can be quite dire, you have been warned.


Lunar Run #71 has yet to be announced - Stay Tuned


Hares: Please read this very serious new warning CLICK HERE

Ok so you don't know the standard Down Down song?? download a copy HERE

Or if you would like to learn lots of new Down Down songs Download the collection HERE

Have a look at the Hash Rags Page - Click Here to see some of what is on offer
Next Committee Meeting Date and Directions - Click Here - Everyone is welcome to attend
Have you checked out our Sponsors page lately, Please support those who support us - Click Here
Pattaya Jungle Hash is a sitting circle, if you have a nice comfy fold up chair, help us out and bring it with you, we will always have a few seats for visitors and anyone who doesn't have one.
Who has paid us a visit

Haring a run soon ???? Need an A site ????

You can now view a list of many previous A Site maps CLICK HERE

Dog Policy

The Jungle has a new Dog policy, you are welcome to bring your dogs to the run, however they must be restrained on a leash while in the A site area, they can however "run free" with you while out on trail.

Please respect this new policy.
Run #360

18th Dec 2016
Hares: Ball Ringer, Bell End, Mental Disorder
& Menstrual Disorder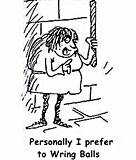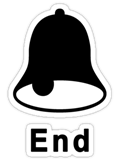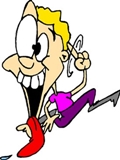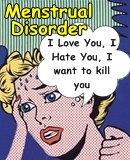 Need directions to the A site from somewhere other than the center of Pattaya?? click the Personalised Directions link and get a set of directions from where ever you are, to the A site. Perfect for anyone coming to join us from Bangkok, Bang Chang or any other far flung part of eastern Thailand.
From Pattaya Tai turn right onto Sukhumvit Rd and drive south towards Sattahip. Turn left at the traffic lights into Soi Huay Yai and drive all the way out to the 2nd Wat and look for the HHH to turn left into Soi Polo 1.

Continue up Soi Polo 1 for approx 3.3 kms and look for the HHH to turn right, turn right and continue on past the entrance to the Polo Club for approx 700 mts and turn left again at the HHH, continue up this dirt road for a further 700 mts, the A site is on the right opposite the gate to the side entrance of the Polo club.
For a printable version of the Misdirections and map click the Print button



You can view the directions in Google Earth, download the KMZ file and it will open in Google Earth, but you must have Google Earth installed on your computer for it to work. CLICK HERE
or alternatively copy and paste these coordinates into Google Earth or Google Maps:​ 12.885520,100.994590


Alternatively you can view the same route map by clicking on the directions image below, in Google Maps, without having Google Earth installed on your computer.